Make Life Easier
It's no secret that when we age, it can become harder to remember things and events. In fact, around 25% of people 65 years old and older have a degree of mild cognitive impairment, and about 10% have dementia.
These conditions can make it difficult for your loved one to manage day-to-day life on their own, but they don't have to do it alone. Hamilton House is proud to offer an excellent Memory Care service for all residents who struggle with memory loss.
If you believe Memory Care is right for you or your loved one, contact us today and schedule a tour through our beautiful community!
What is Memory Care?
Our focus at Hamilton House is to provide the tools and resources your loved one needs to thrive and live as independently as possible. By focusing on person-centered care provided by a team of highly-trained staff, we tailor our services to match your loved one's needs.
Identifying the Level of Support Needed
We need to understand the exact level of care required for each of our Memory Care residents so we never miss a beat. Before joining our community, we recommend potential residents and their families speak to our registered nurse about the level of care needed.
Some of the care services we offer include:
Dressing
Bathing
Personal hygiene/toileting
Assistance eating
Medication Assistance
Transferring assistance
To best serve our residents with dementia, we offer an Enriching Connections program that trains our staff on how to provide structured care plans and help residents live as independently as possible.
Our Enriching Connections program is founded on 7 essential elements:
Relationships & Community: Everyone is invited to belong in our community.
Commitment: Our organizational leaders are committed to providing excellent person-centered care and are always actively involved.
Certification & Training for Staff: All management and Memory Care staff members are certified through the Alzheimer's Association and have completed additional training and education in Memory Care.
Services: Nursing staff and families work together to create plans for residents that promote independence, individual preferences, and dignity.
Meaningful Life & Engagement: We will help promote and maintain the best possible quality of life for our residents through our Inspire Wellness program.
Environmental: Our team dedicates itself to making continual changes and improvements so every Tealwood community is a dementia-friendly environment.
Accountability: We always strive for excellent care.
Memory Care May Be For You or Your Loved One If…
Your loved one has dementia or any other memory cognitive problem that makes living alone difficult
Your loved one's health is at risk
Your loved one's needs are surpassing the abilities of their primary caregivers
Your loved one is neglecting or forgetting about work responsibilities, family commitments, and themselves
Your loved one would benefit from the structure and community of our Memory Care lifestyle
Services for Memory Care Residents
Hamilton House is designed to provide comfort for all residents who may have cognitive memory impairments like Alzheimer's or dementia.
For our Memory Care residents, our services include:
Assistance to and from meals
Regularly scheduled care conferences
3 chef-prepared meals
Regular housekeeping
Laundry
Person-centered wellness activities.
And more
A Community Matched to Your Needs
Comfort and convenience are our primary focus for all of our residents, and Hamilton House is designed to serve this purpose.
At Hamilton House, your loved one can expect:
Airy, spacious walkways
Safe and secure recreational spaces
Programs and activities to match the needs of each individual
A grand bath with a whirlpool spa
Beautiful Apartments Designed to Serve Your Loved Ones
Our Memory Care residents can enjoy a range of amenities matched to their needs. In these beautiful living spaces, you can expect to find:
A kitchenette
A walk-in shower
Non-slip floors
Heat lamps with timers
All utilities included, except phone
Subtle design features for wayfinding, safety, and independence
And more!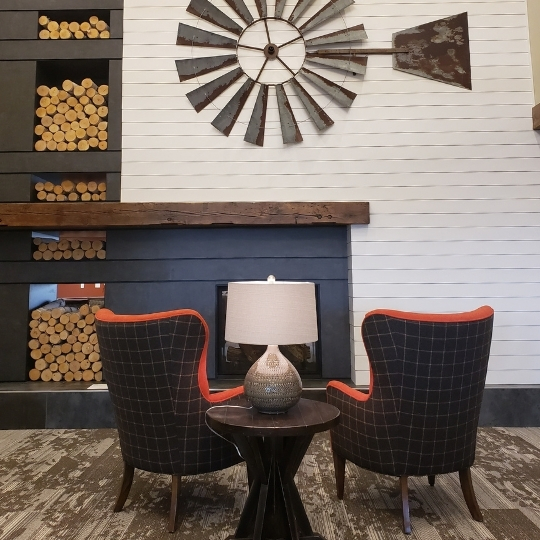 Where to Find Us
We are easy to find on North Wauwatosa Road, right behind the Redeemer Lutheran Church. Visit us today!
Email Us
Our Address
W76 N629, Wauwatosa Rd
Cedarburg
,
WI
53012
Check us Out on Facebook
This message is only visible to admins.
Problem displaying Facebook posts. Backup cache in use.
Error: Please reduce the amount of data you're asking for, then retry your request
Type: